YABOO Fence Company brings both beauty and safety to your property. YABOO fences produce a complete sense of protection for your home and its surroundings. Whether you want to keep children or pets within your yard's perimeter, or to protect you and your family from unwanted strangers and animals, YABOO delivers an effective protective barrier. Create a secure swimming pool surround, a private oasis, or add a decorative highlight to your property.
YABOO has the right fencing product for your every need. We will help you select from a variety of popular styles and materials that fit your budget. Please take a moment to browse through the many types of fencing available to you.
---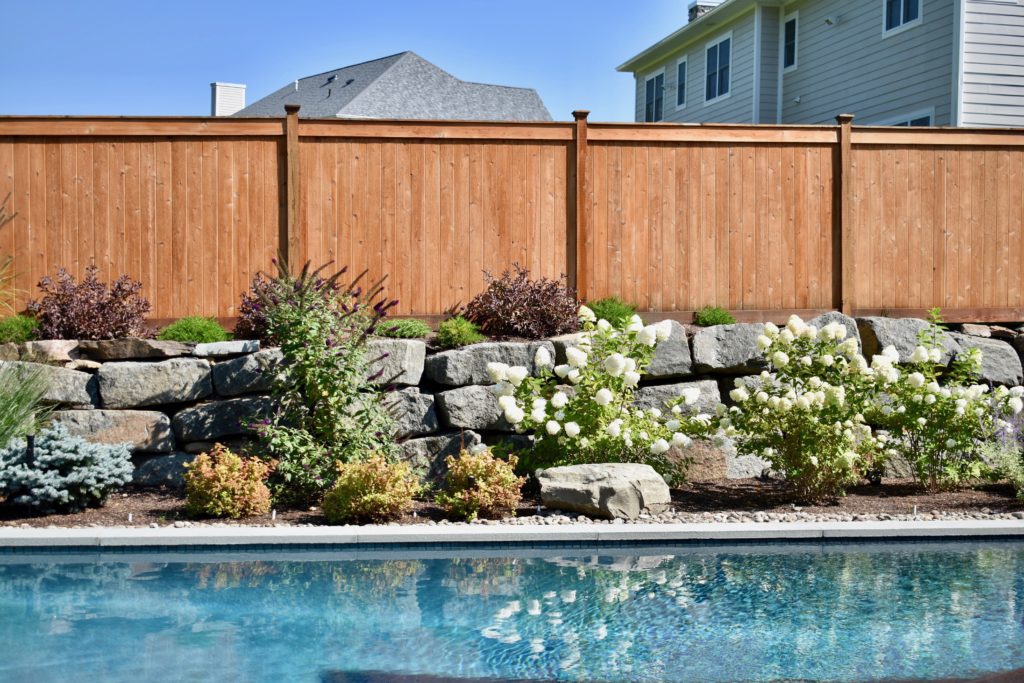 Natural cedar wood beautifies virtually any property. YABOO Fence uses only the finest number-one grade cedar. Constructed in our state-of-the-art wood shop, the options and styles are essentially boundless. Choose from one of our beautiful standard styles, or design your own, Either way the artisanship will speak for itself.
Cedar offers more durability than many other types of wood. In fact, using cedar will often add years of life to the fence and reduce or eliminate most maintenance issues that may come up over time. Wood moisture commonly causes many woods to warp and crack, especially in colder climates during freeze and thaw cycles. Cedar wood has the capacity to change its moisture content to approximate atmospheric humidity to avoid this problem. It is a perfect choice for your residential fencing.
---
Beautiful, durable, and requiring minimal maintenance, our vinyl fences are a magnificent choice for cost efficiency and longevity. Whether you choose a traditional white, tan, or adobe shade, the color you select is the color that will last through all environmental challenges of sun, rain, ice, sleet, hail, and snow. Manufactured in-house, our vinyl fences exceed what's offered in the big-box stores, and they provide YABOO customers with the added security of reliable, responsive customer service.
Year after year you will enjoy the enhancement your fence has brought to you without ever having to paint it, because one of vinyl's most desirable characteristics is its durability and low maintenance. YABOO customers love the fact that they do not have to paint, stain or seal it – ever.
---
Both cost-effective and attractive chain-link fences allow you to enclose your property while maintaining an efficient budget. Chain-link fence is a great choice when you need to enclose your pool for safety, keep children or animals in a perimeter, or when you need to define your property lines. Install chain-link fence in conjunction with our other more decorative fence materials to combine thrifty budgetary limitations with high-level design decisions. YABOO keeps black chain-link fence in stock to allow for a rapid installation.
---
Gain both beauty and sophistication with your choice of an ornamental fence. Presented in many elegant styles, a YABOO ornamental fence will heighten the appearance of your property while simultaneously providing safety and security to you and your family. Requiring minimal to no maintenance, an aluminum or steel ornamental fence delivers the peace of mind and exquisiteness that are the hallmarks of finest residential fences available.
Contact us for any questions regarding Residential Fencing.